For several folks, winter is a despised season. Besides messy hair, a dry scalp, or even worsening the situation for someone with hair problems, it also surges moisture from their hair roots. While many people concentrate on winter season hair care, hairs are largely overlooked.
Winters are cold and dry, mainly in the northern region. Any quick change in the humidity can alter the natural skin surface, causing it to respond differently. The scalp is also impacted, resulting in rough and sparse hair. Therefore scalp oiling massage should do regularly.
Follow under given five excellent winter hair care tips for shiny and healthy hairs;
Don't Use Hot Water
During winters, everyone uses hot water to take a bath, but it causes damage to hairs. Excess of everything is bad; hence, scalding water drains all the water and makes them dry and dull. 
Dry hairs can easily break and give your hair a curly look. Using lukewarm water for hair washing will prevent you from experiencing such harsh reactions. You can also pour room temperature or tap water at the end of the shower.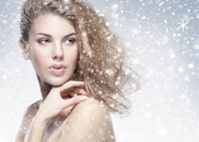 Deep Conditioning
As a working person, you may hurry out of the washroom after shampooing your hair but forget to put conditioner on it as well. Just give five more minutes to your hair, and apply the best conditioner to your hair.
Choose a hair conditioner with an acetyl alcohol agent derived from coconut. The molecular structure of coconut is enormous and can not penetrate directly into hairs. Hence, cetyl alcohol is a better option.
Hair professionals also recommend deep conditioning once a week or once in fifteen days. Deep conditioning is mandatory because it repairs your damaged hairs, makes them silky and shiny.
Proper Diet And Hydration
As in winter, a scarcity of water intake can cause dehydration, which will harm hairs more. Therefore, throughout the cold season, ensure you are adequately hydrated. Furthermore, eat a well-balanced diet to minimize vital essential vitamins and nutrients that strengthen your hair.
Avoid Heat-Based Hair Styling
People consider winter a favorite for weddings and other functions to celebrate. Hairdryers use increases to make hairs dry, and ladies use many hot hair appliances for styling that cause tremendous damage to hair follicles.
Everyone should avoid heat-based hair styling products or apply heat-protecting agents before styling. Hair curlers, straighteners, hairdryers all cause dryness and damage to hairs.
Winters can be tough on everyone's hair and demand more care than regular hair treatment seasons. Proper care, nutrition, hydration, and using tap water for hair washing can save you from the harshness of winters.