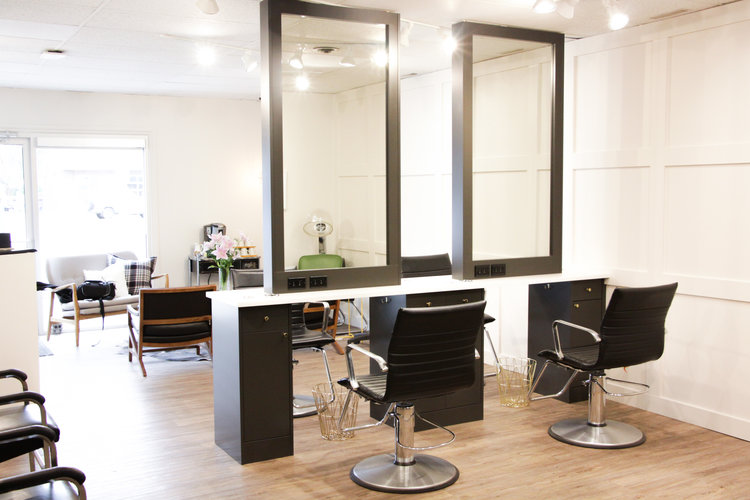 Experience Savile Row – Winnipeg's Luxury Boutique Hair Salon
Savile Row is the iconic London street recognized for its exquisite made-to-measure tailoring. Here at Savile Row Salon, we apply the same bespoke principals to each and every client – natural, effective, made-to-measure hair. Located in River Heights.
Located In the heart of north river heights on Academy Road. We are a luxury boutique salon offering a welcoming familial atmosphere. We strive to provide each guest with a custom haircut and style through continued education paired with prescriptive at home product care that best suits your need.
Ali and Haley gave us amazing cuts today and they were so friendly and awesome! We moved to Winnipeg 6 years ago and have never found a salon we really really like. Seems like we have finally found it. Best cuts we've ever had in Winnipeg!
Savile Row Salon has been my hair home for the last ten months. I love it there. They give great advice, sell fantastic products and totally know how to create fun, beautiful looks that are cohesive with everyday needs!
If you are looking for experienced, well-trained, friendly and professional stylists, this is the place to go.
I have been seeing the talented team at Savile Row for years, and although I have moved to Toronto, I do not trust anyone else for my cuts or colouring. Because of this, Savile Row is always my first stop when I visit Winnipeg every few months. I feel like I am visiting family when I get my hair done, and I am always greeted with a smile and a few hugs.
All the stylists at Savile Row are incredibly talented and it's such a great atmosphere!